Ogre empowers you to configure new features and attributes soon as you add new models and vehicle types to your fleet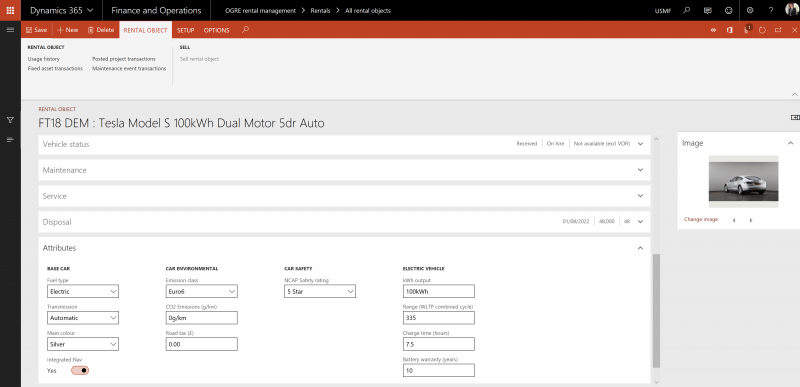 Having comprehensive, accurate vehicle and fleet data lies at the heart of a successful rental business. With disparate systems, diverse fleets and a highly innovative marketplace, hire and leasing companies need to keep vehicle data up to date.
Ogre attributes are an innovative feature that allows you to build comprehensive data for each vehicle asset in an optimised way. As new legislations, standards and features are released, it is simple to add new attributes and archive fields when models are phased out. Attributes allow you to record exactly what is fitted to each vehicle and trailer in your fleet.
No developer assistance is required to create and manage attributes. You can define and attached different sets of attributes and rules to vehicle categories (e.g. HGV, LCV, Bus, Car) as required by your business. Once you define the attribute set, the fields are then available across vehicle lifecycle and business processes including rental, asset fulfilment and disposal.
The procurement and fleet management teams can control attributes definition and even define default attributes linked to vehicle variants and CAP which ensures vehicle data is defined early and accurately.