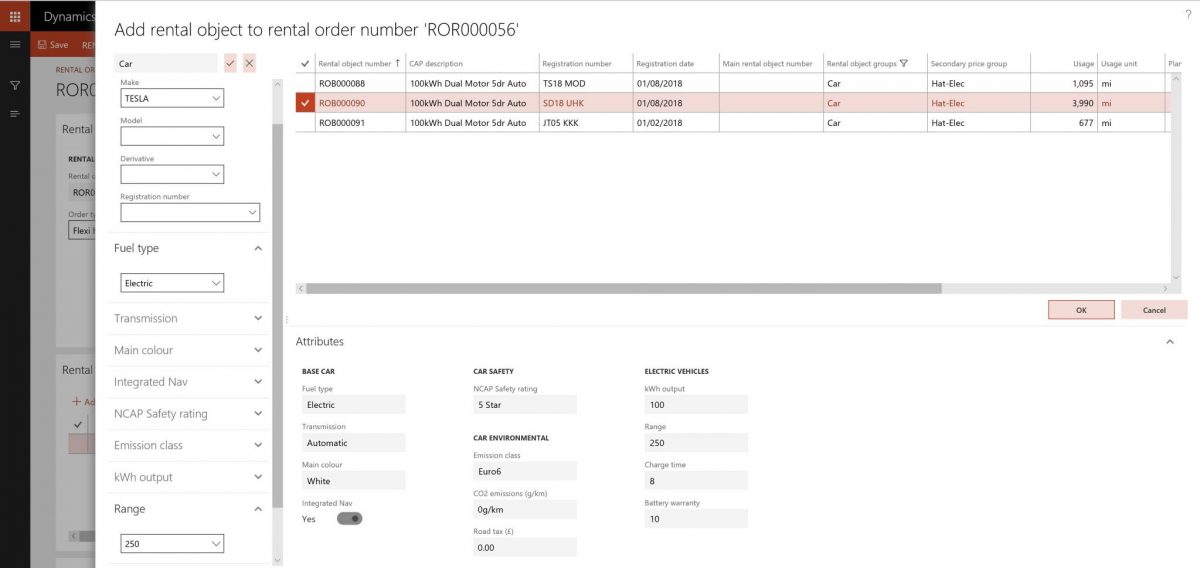 In our previous blog (Attributes are here: 6th August 2018) we introduced Ogre attributes and the flexibility and control that they provide users. We now give you further insight into how Ogre attributes strengthen asset management and empower users throughout the vehicle lifecycle.
Attributes can not only be set against specific types of vehicle to capture essential information about each vehicle variant, but also sales and rental desk can search by attributes to match and fulfil customer requirements at the time of vehicle allocation.
Ogre attributes come into play even before a new vehicle is procured. As part of your fleet template set up, you can ensure that default values are set against the vehicle variants to drive consistency and control within your procurement process. Attributes are visible and selectable on vehicle purchase orders, allowing early capture of vehicle characteristics and specifications that follow the vehicle throughout its life.
Many customers have a wish list when enquiring about a vehicle/trailer and your hire desk needs to be able to search your fleet for these 'wishes' for availability and allocation. Ogre's allocation form gives control to your rental desk operatives, giving them the tools to search for the best suited vehicle for your customer based on their needs and desired attributes.
Attributes are referred to throughout a vehicle's rental lifecycle. Imagine the scenario where a customer has a very specific requirement for their rental vehicle, a matching vehicle is allocated to them but during the rental term, there is a breakdown and a replacement vehicle needs to be given to the customer. Upon processing the vehicle swap within Ogre, rental desk operatives have full visibility of attributes within the fleet so they can ensure that the new vehicle is the best match for desired attributes.
When the time comes to de-fleet a vehicle, the vehicle attributes are visible to sales personnel in Ogre who can ensure they get the vehicle full worth from sale. Attributes used in conjunction with CAP data within Ogre provides a solid platform for sales to work from and have all key feature information available on their desktop and mobile devices.
Look out for future blogs as our solution grows further as we feed the Ogre!